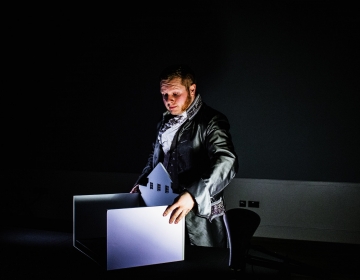 Some provocations
The following are some provocations inspired by Limelight. If you do create a response to this show, we'd love to see what you make. You can email them to us here, or tag us on Twitter (@BristolOldVic) or Instagram (@bristololdvic1766). Or, feel free not to share and to just be creative for yourself.
Find a space in your house or garden and turn it into a performance space, add lighting, set, and props. What performance could you put on there? Maybe write something and get the whole family involved, sing us a song, perform your favourite poem.
Research a historical figure that you admire or find interesting. Write a monologue for them. Think of the alchemy of fact and fiction.