Anna Rathbone
All the Threads You Left Behind
Venue:

Online

Price:

Free
Exploring themes of grief, loss, and what's "left behind" after the death of a loved one, All the Threads You Left Behind is a multi-media online experience, offering audiences a window into a thoughtful and moving contemplation of what we mean to each other.  

Anna Rathbone is a maker-of-things based in Bristol, working across a range of disciplines including theatre, textiles, installation and live art. Recent works include: Night Out in Nature with Frozen Light theatre, A Map Made by Stitching with Arnolfini, and ongoing work with Taking Flight Theatre's youth theatre for d/Deaf young people.
Originally livestreamed on 5-8 Oct, a recorded version of All The Threads You Left Behind is available to experience at allthethreads.co.uk until the end of November.
Text version, audio version and audio description available.
Website design by Eli Lower.  

Asmaa Jama and Gouled Ahmed
The Season of Burning Things
Venue:

Online

Price:

Free
A moving-image collaboration between the two artists. Unfolding from the creators' perspectives in the Somali diaspora, the piece takes the lead from East African mythos and Islamic imagery to explore mythmaking, Blackness; a 'generation of ghosts' and the transient spirit.

Asmaa Jama is a Bristol-based Somali poet and visual artist. They are the co-founder of Dhaqan Collective, a feminist art collective, and were recently shortlisted for the Brunel African Poetry Prize and longlisted for the National Poetry Competition.

Gouled Abdishakour Ahmed is an Addis Ababa-based Somali visual artist, stylist, costume designer and writer. Their ongoing self portrait series One Day These Names Will Be Ours explores the gaps that exist within formal language in the understanding of gender expressions outside of the gender binary. 
Jama and Ahmed previously collaborated on Before We Disappear, an interactive film exploring hypervisibility/invisibility and surveillance.

WATCH NOW – CAPTIONED & AUDIO DESCRIBED VERSIONS AVAILABLE:

YouTube (Captions Available)
IGTV (Captioned)
YouTube (Audio Described)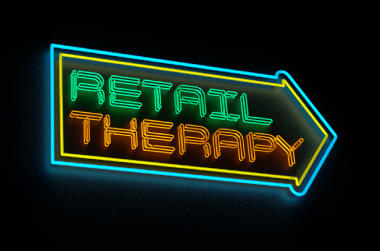 Ash Kayser
Retail Therapy
Venue:

Online

Price:

Free
Retail Therapy is a darkly whimsical animated short film for the digital age. Designed to be experienced on Instagram's IGTV, the piece leads the viewer on an adventure through the trials and tribulations of online shopping, artificial intelligence and materialist self-reinvention by plunging them into a world in which 'instant delivery' exists.

Ash Kayser is a Graphic artist, designer and poet. Previous work includes a television ident for ITV and the poem An Ode to the Hot Drink We Call Tea, featured on BBC Radio Bristol. 
 Sound Design by Oliver Menadue. 

Muneera Pilgrim
Lessons Taught to Boys and Girls
Venue:

Online

Price:

Free
Lessons Taught to Boys and Girls is an exploration of consent and sexuality and the way womens' bodies, particularly Black women's bodies, move through the world. Through the lens of a WhatsApp chat, a woman — 'the poet' — pulls on a thread: 'I'm not saying it was rape, but…'. 

Muneera Pilgrim is an international Poet, Cultural Producer, Writer, Broadcaster and TEDx speaker. She regularly contributes to BBC 2's Pause For Thought and is a community artist-researcher with IBT. Muneera's debut poetry collection will be released late 2021 with Burning Eye books.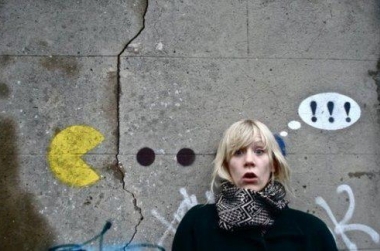 Caroline Williams
A Love Letter to Penelope Cruiser
Venue:

Online

Price:

Free
An irreverent and theatrical ode to 'Penelope Cruiser', the mobility scooter Caroline began to use in the wake of Long COVID. Using rom-com tropes of meet-cutes, montage and the ricochet of highs and lows, this off-kilter black comedy tugs at what it means to experience a life-changing illness. Who do you blame, when it's no one's fault? 

Caroline's background is in social and environmental activism. Her work is often in dialogue with current political issues, for example the semantics of screens in relation to the war in Syria (Now is the Time to Say Nothing, extensive touring 2018/19 produced by MAYK), multiple deaths in police custody in East London (You Do Not Have to Say Anything, The Yard Theatre) or the relationship between loneliness and technology (Can You Hear Me Now –British Council/ MAYK).
Using personal narratives, she works to find a performative language that can powerfully communicate the heart of these stories.