Bristol Old Vic Young Company presents radical new interpretation of Hercules in collaboration with The Wardrobe Ensemble
20 Dec 2018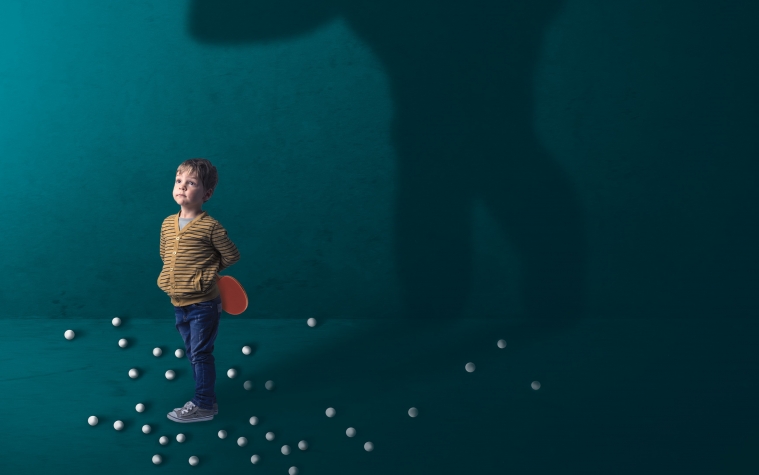 The Wardrobe Ensemble have come full circle after a critically acclaimed run of their ground-breaking show Education, Education, Education, which played to packed houses in November 2017 and again in April this year. The former Made in Bristol company is now returning to Bristol Old Vic to tackle one of Greek mythology's most iconic characters – Hercules. Bringing their trademark inventive theatricality to the table, the Bristol-based group are collaborating with Bristol Old Vic Young Company (T***k you) to re-examine the tale from a fresh, modern perspective.
Young Company is home to over 350 young people aged 5–25 from across the South West who take part in an on-going programme of weekly sessions, theatre masterclasses, community projects and full-scale performances.
Hercules marks Young Company's first in-house production since the theatre's recent redevelopment project and signifies a renewal of Bristol Old Vic's commitment to producing and collaborating on inspiring new pieces of theatre created by the South West's most exciting up-and-coming artists. The Weston Studio was built with five main strands of activity in mind, encompassed by an overarching aim of supporting the theatre-makers of tomorrow, whether that be through Bristol Ferment, the pioneering Literary department, Bristol Old Vic Theatre School or Bristol Old Vic Young Company.
The production is directed by The Wardrobe Ensemble's founding member Helena Middleton, whose directing credits include Education, Education, Education, Little Tim and the Brave Sea Captain (Bristol Old Vic) and The Star Seekers (Wardrobe Theatre). Joining Helena is Musical Director and fellow Wardrobe Ensemble member James Newton (Eloise and the Curse of the Golden Whisk) and Designer and recent Bristol Old Vic Theatre School graduate Emily Leonard.
The newly devised show will radically reinvent the classic tale of Zeus and his son Hercules who lives in a world where only the best, the strongest and the bravest can win. The Wardrobe Ensemble and Young Company have set up to scrutinise what it means to be strong in today's society and examine the pressures of masculinity. The cast consists of 17 young people, ranging in age from 11 to 22. Director Helena Middleton said, "As The Wardrobe Ensemble was born out of Young Company, it has been an amazing pleasure to return and work with such engaged, talented and passionate young people. In Hercules,audiences can expect a ping-pong filled spectacle interrogating the negative impact of gender stereotyping and toxic masculinity. It is both funny and provocative, energetic and elegiac. The myths themselves make a sprawling, complex story and we've reinterpreted them and reset them in the modern day; where Zeus runs a ping-pong franchise, where the 12 labours become 12 community service tasks and where people struggle under the pressures of the expectations put on them."
Engagement Producer Hattie De Santis said, "Young Company have thrived working with The Wardrobe Ensemble to devise Hercules. They have been empowered to try out new roles of theatre-making, such as writing and adapting an ancient Greek tale and creating music for theatre. Audiences can expect both Young Company and The Wardrobe Ensemble's signature ensemble practice in this honest take on what masculinity is today."
Hercules will run in The Weston Studio from Wed 9 Jan to Sat 12 Jan 2019.
Bristol Old Vic is the longest continuously running theatre in the UK, and celebrated its 250th anniversary in 2016. The historic playhouse aims to inspire audiences with its own original productions, both at home and on tour, whilst nurturing the next generation of artists, whether that be through their 350-strong Young Company, their many outreach and education projects or their trailblazing artist development programme, Bristol Ferment.
They use their funding to support experiment and innovation, to allow access to their programme for people who would not otherwise encounter it, or be able to afford it, and to keep their extraordinary heritage alive and animated.
On 24 Sep 2018, Bristol Old Vic completed its 2-year multi-million pound redevelopment project, which transformed its front of house space into a warm and welcoming public building for all of Bristol to enjoy, created a new studio theatre and opened up its unique theatrical heritage to the public for the first time.