–
Diverse City presents
Mid Life: The Skin We're In
How to celebrate, survive and thrive in your own skin
---
COMING 8 MAR
Mid Life: The Skin We're In arrives to watch on demand from 8 Mar, for free, for a week. Click the button to sign up and we'll email you the link to the film when it releases.
---
"This skin is my surface – my rind - and I am the fruit, still juicy inside."
From the team that brought you the OFFIE-shortlisted play, Mid Life, comes a new short film - Mid Life: The Skin We're In 
A poetic look at how to celebrate, survive and thrive in your own skin. This vital, uplifting film explores the expectations we place on women's bodies, and how we can rise through them to a deeper appreciation of ourselves.
Collectively created by and based on the lives of Jacqui Beckford, Claire Hodgson and Karen Spicer, this film, like all work produced by Diverse City and Extraordinary Bodies, is audio described and captioned.
★ ★ ★ ★

Brutally honest...endearingly human
---
FAQ
How will it work? The show will be available to watch right here on this page from Mar 8, so sign up for free now. If you sign up using the button below, you will be emailed on release day with a link to the show. Any questions or tech issues, click here for the FAQ.
Access: This film is captioned.
Director / Producer
Lucy Richardson
Associate Producer
Grace Okereke
Cinematography and Editing
Monika Jastrzębska
Movement Director
Vicki Igbokwe
Music Written and Performed by
Kandaka Moore
Musical Engineer
Makeda Moore
Trailer
Monika Jastrzębska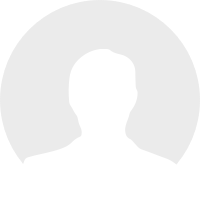 Collectively created by and based on the lives of
Jacqui Beckford, Claire Hodgson and Karen Spicer
SIGN UP
Useful information
Venue: Online

Free (donations welcome)

10 mins

Ages 10+
Images: Monika Jastrzębska