Tales of the Unexpected: Your Best Unscripted Theatre Moments
28 Feb 2022
Unplanned moments make live theatre magical.
An improvised joke or spontaneous ad lib can generate more buzz, and be talked about for far longer, than anything the writer had planned.
Like most theatres, we've got some pretty dramatic tales of the unexpected. You can read about them in our new exhibition, A Recipe For A Great Night Out, which celebrates all the ingredients needed for a truly epic night at the theatre.
In the meantime, we've gathered some of your best (and worst) tales of unscripted show moments. They're not joking when they say anything is possible in the theatre…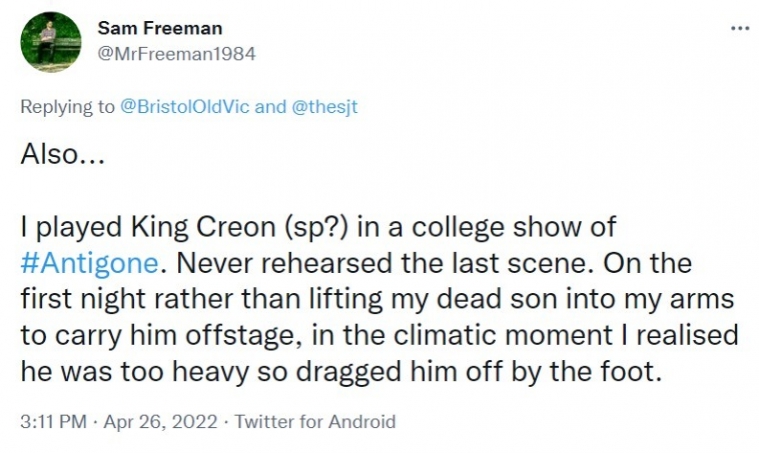 Read the full thread of your responses on Twitter here, and don't forget to check out the new exhibition! Find out more below...