–
A Bristol Old Vic production
Dr Semmelweis
by Stephen Brown with Mark Rylance
What does it take to change the world?  
Confronted by the terrible death toll of childbed fever, maverick Doctor Semmelweis makes a discovery that could save hundreds of thousands of new mothers. But when the medical establishment questions his methods, rejects his theory and doubts his sanity, the controversial surgeon finds that being a pioneer is not enough. 
Years later, he is haunted by the ghosts of the women he failed to save. Is it too late to convince the medical establishment to see the truth? And if he tries what will be the cost?

---
This powerful World Premiere is based on an original idea from Mark Rylance (Jerusalem, Wolf Hall, Bridge of Spies), developed with Writer Stephen Brown (Occupational Hazards) and Director Tom Morris (War Horse, Touching the Void).
Rylance is internationally known for his long association with Shakespeare's Globe, and his many performances in the West End, on Broadway and on screen. He will play the role of Doctor Semmelweis in his Bristol Old Vic debut.
A Bristol Old Vic production in association with Sonia Friedman Productions, the National Theatre and Shakespeare Road
Written by
Stephen Brown with Mark Rylance
Based on an original idea by
Mark Rylance
Set and costume by
Ti Green
Lighting design by
Richard Howell
Choreography by
Antonia Franceschi
Sound design by
Jon Nicholls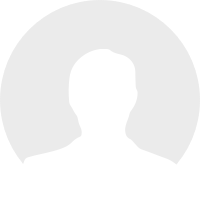 Mark Rylance
Dr Semmelweis
Book
Useful information
Venue: In Theatre

From £10

Ages 12+

Contains distressing themes concerning childbirth, illness and death. Some strong language.
PLEASE NOTE: The majority of these performances are planned to go ahead with no social distancing in the auditorium. Guaranteed Socially Distanced performances are marked below.

Dates & Times
Guaranteed Socially Distanced