Topsie Redfern
Topsie Redfern's Crystal Balls
The Theatre on The Downs
Drag queen and party princess Topsie Redfern is getting back to her roots. 
Her musical roots, her grey roots, and her family roots; especially her Great Grandmother Winifred, who ran away from her own wealthy roots with an Irish Traveller, eventually becoming renowned fairground fortune teller Madam Olga. 
Topsie teams up with her own alter ego, Nathan Kiley, to explore their shared roots, and their shared route from West End star to drag artist, to both, to... who knows what next…? Topsie invites you to join her on a journey of queer self-acceptance, to stare into her Crystal Balls and muse on what has been, and wonder at what is to come.
A 5-star night like no other – don't miss it… a true celebrity with a deep sense of who he is and where he's come from

G Scene Magazine
★ ★ ★ ★

Topsie Redfern's Crystal Balls is not like any other cabaret show… a vulnerable, autobiographical journey through queer history

A Younger Theatre
---
Pay what you choose:
We've introduced a flexible pricing scheme for a number of events. Find out more about it here.
Open Concession – we know these times are extraordinary, so if you don't have the extra cash right now, don't worry; book this price range and let us welcome you with open arms.
Standard –  if you can afford to, please book this rate; the extra money you give will support The Theatre on The Downs and the independent artists and companies on its stage, in what is still an incredibly precarious time.
Pay It Forward – if you're feeling generous and you have the means, please consider choosing this rate. Each Pay It Forward ticket subsidises two concession tickets, and helps more people experience the delight of watching live theatre.
---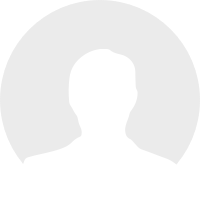 Topsie Redfern and Nathan Kiley
Performed by
Written by
Sarah Chew and Nathan Kiley
Musical Director
Connor Fogel
Scientific advisor
LH Trevail
Useful information
Venue: The Theatre on The Downs