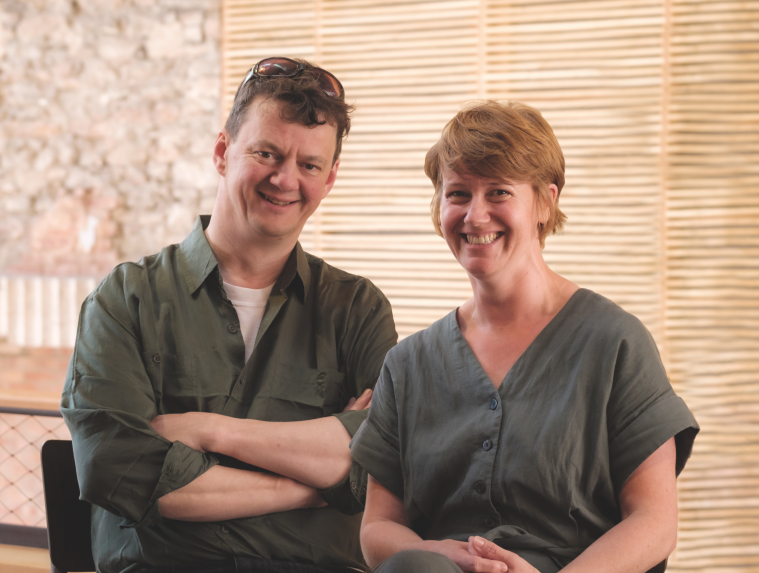 Bristol Old Vic is led by artists who see the world with distinctive clarity and whose ability to articulate what they see allows us to understand and engage with our world afresh, whether that be through our 350-strong Young Company, our many outreach and education projects or helping ascendant artists by nurturing the spark or seed of an idea into something fully-formed.

Staff
Artistic Director: Tom Morris
Executive Director: Charlotte Geeves 
Executive Assistant: Nicolás Conde

Bristol Old Vic Productions
Senior Producer: Jess Campbell
New Work Producer: Ben Atterbury 
Assistant Producer (New Work): Tanya Follett
Assistant Producer: Ruby Gilmour
Interim Assistant Producer: Elinor Lower
Head of Digital Publishing: Giles Chiplin
Digital Producer: Eleanor Field

If you have a programming enquiry please email programming@bristololdvic.org.uk
Engagement
Engagement Director: Lucy Hunt
Young Company Director: Lisa Gregan
Young Company & Schools Producer: Kara Black
Engagement Producer: Hattie De Santis
Heritage Participation Producer: Harriet Wilson 
Heritage Participation and Partnerships Manager: Holly Wallis 
Engagement Assistant: Sophia Oriogun-Williams
Communications & Marketing
Head of Marketing (on mat. leave): Alice Wheeler
Acting Head of Marketing (mat. cover): Hannah Jarman
Head of Communications: Amanda Adams
Head of Digital Marketing: Sophie Jones
Digital Marketing & Content Officer: Tundun Adebanjo
Marketing Officer: Maev Moran
Communications Assistant: Imogen Downes
Head of Ticketing & Audience Insight: Rebecca Molloy 
Box Office Manager: Louise Parry
Box Office Coordinator: Robin Williams
Development
Development Director: Simon Jenkins
Individual Giving Manager: Doug Middling
Development Assistant: Riddell Erridge

Finance & HR
Finance Director(on mat. leave): Kerry Mohide
Finance Director(on mat. Cover): Louisa McCann
Finance Manager: Samuel Woolley
Purchase Ledger Clerk: Richard Edmunds
Payroll Clerk: Samantha Holder
HR Assistant: Emma Bennett
Production
Productions and Operations Director: David Harraway
Deputy Production Manager: Imogen Senter
Company Stage Manager: Lucy Topham
Head of Stage and Workshops: James Molyneux 
Head of Lighting and Technical: Mike Gunning
Head of Sound, AV and Broadcast: Duncan Arnold
Technician: James Harrison 
Technician: Robb Gosset
Workshop Coordinator: Ian Penny 
CAD & CNC Designer: Andrew Cunningham
Operations
Operations Manager: Rebecca Ogundipe
Deputy Operations Manager: Becky Davies
Maintenance Supervisor: Mike Elliott
Production and Operations Administrator: Lee Barden
Front of House Coordinator: Henry Knight
Bar Manager: Elenora Zampa
Duty Manager: Mia Macleod
Duty Manager: Rowan Mead 
Duty Manager: Andrew Stocker
Duty Manager: Daniel Hart 
Daytime Reception: Andrew Barton
Security: Lenny Davis, Ahmed Sharif
Bristol Old Vic Board of Directors
Bernard Donoghue (Chair)
Sado Jirde (Deputy Chair)
Cllr. Craig Cheney
Klaus Goeldenbot
Claire Hiscott
Michael Lea
Chinonyerem Odimba
Oliver Rawlins
Suneeta Sellers
David Sproxton
Dr Matthew Tanner MBE
Kate Anthony Wilkinson
Associate Artists and Companies
Artists in bold are part of our working group of associates, a rolling commitment where we pay the artist for a few days a month to participate in the development of our artistic programme, contributing to the working life of the theatre and attending policy meetings that contribute to Bristol Old Vic's ambitions around representation and welcome. We change the artists who are making this commitment each year.

Ad Infinitum
Adam Peck
Akiya Henry
Black South West Network 
Bristol Design Assembly
Christopher Shutt
Diverse City
Edson Burton
Giles Terera
Headlong
Helen Edmundson
Impermanence
Julia Head
Kwame Kwei-Armah
Malaika Kegode 
MAYK
Melly Still
Nancy Medina 
Royal Lyceum Theatre Edinburgh
Sacconi Quartet
Saikat Ahamed
Sally Cookson
St Pauls Carnival 
Toby Jones
Tristan Sturrock
Ujima Radio
Vanessa Kisuule 
Vicki Mortimer
Wardrobe Ensemble 
Wise Children
Bristol Old Vic is a registered charity. Bristol Old Vic is Bristol Old Vic and Theatre Royal Trust Limited: a company limited by guarantee
CORRESPONDENCE ADDRESS: BRISTOL OLD VIC & THEATRE ROYAL TRUST LTD, KING STREET, BRISTOL BS1 4ED
Registered Office: Bristol Old Vic & Theatre Royal Trust Ltd, Narrow Quay House, Narrow Quay, Bristol BS1 4QA  Registered Company number 756007 Registered Charity number 228235 VAT number 752 786300
General contact information (phone numbers and email addresses) for each department can be found on the Contact page.