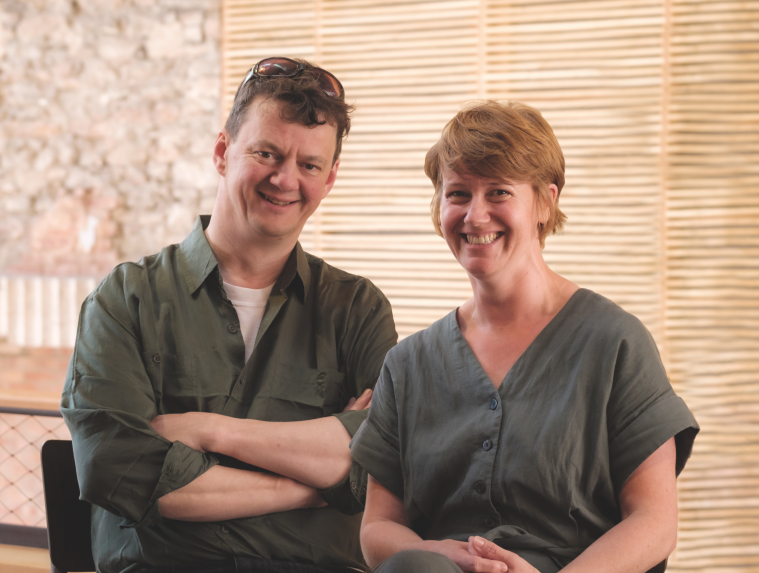 Bristol Old Vic is led by artists who see the world with distinctive clarity and whose ability to articulate what they see allows us to understand and engage with our world afresh, whether that be through our 350-strong Young Company, our many outreach and education projects or helping ascendant artists by nurturing the spark or seed of an idea into something fully-formed.

Staff
Artistic Director: Tom Morris
Executive Director: Charlotte Geeves 
Assistant to the Directors: Giles Chiplin
Bristol Old Vic Productions
Executive Producer: Chloé Naldrett Elwood
Producer: Catherine Morgenstern
Producing & Programming Assistant: Sian Weeding

Engagement
Engagement Director: Lucy Hunt
Young Company Director: Lisa Gregan (on maternity leave)
Engagement Producer: Hattie De Santis
Engagement Assistant: Dan Radford
Heritage Engagement Manager: Amy Spreadbury
Heritage Engagement Assistant (Schools and Families): Harriet Wilson 
Heritage Engagement Assistant (Seasonal/Events): Phoebe Boulton Jaggi

Bristol Ferment
Producer – Bristol Ferment: Ben Atterbury
Writers
Literary Associate: James Peries
Communications & Marketing
Head of Marketing: Alice Wheeler (on maternity leave)
Head of Communications: Amanda Adams
Campaigns Manager – Theatre: Matt Ostrehan
Campaigns Manager – Studio: Jack Fayter
Graphic Designer: Lucy McArthur
Communications Officer: Caroline Lang
Marketing & Communications Assistant: Tundun Adebanjo
Patron Liaison Volunteer: Erika Neumann
Development
Head of Development: Zoe Crick-Tucker
Development Manager: Sarah Hutchins 
Trusts & Foundations Manager: Simon Jenkins

Finance & HR
Finance Director: Nigel Gardner
Finance Officer: Alison White
Trainee Accountant: Samantha Holder
Apprentice Accountant: Samuel Woolley
HR Manager: Kathryn Cleave
Finance & HR Assistant: Fiona Baptiste

Production
Production Director: David Harraway
Production & Operations Coordinator: Becky Davies
Production Manager: Jemma Edwards
Production Assistant: Imogen Senter
CAD & CNC Designer: Andrew Cunningham
Company Manager: Louise Kemp
Head of Stage: James Molyneux
Deputy Head of Stage: Philip Harris 
Workshop Coordinator: Ian Penny
Master Carpenter: Rhys Gillard
Chief Electrician: Mike Gunning
Deputy Chief Electrician: James Harrison 
Senior Technician – Studio: Jay Costello Roberts 
Senior Technician – Sound/Audio Visual: Duncan Arnold
Technical Swing: Sam Collier
Commercial & Operations
Commercial Director: Erick Muzard 
Production & Operations Coordinator: Becky Davies
Maintenance Supervisor: Mike Elliott
ICT Manager: Simon Porter
Box Office Manager: Rebecca Molloy 
Deputy Box Office Manager: Louise Parry
Groups Coordinator: Robin Williams
Front of House Manager: Liz Hebden (on maternity leave)
Front of House Manager: Kate Humphery (maternity cover)
Deputy Front of House Manager: Rosemary Taylor
Evening Security Receptionist: Kira Treveil
Duty Manager: Lydia Harman
Duty Manager: Jenny Lindfors
Duty Manager: Rowan Mead
Duty Manager: Andrew Stocker
Bristol Old Vic Board of Directors
Dame Liz Forgan DBE (Chair)
Denis Burn (Deputy Chair)
Dr Stephen Allpress
Mark Dakin
Gareth Edwards
Cllr. Claire Hiscott
Michael Lea
Paul Morrell OBE
Chinonyerem Odimba
Oliver Rawlins
Mark Sullivan
Dr Matthew Tanner MBE
Cllr. Estella Tincknell
Helen Wilde

Associate Artists and Companies
Ad Infinitum
Adam Peck
Akiya Henry
Christopher Shutt
Diverse City
Firebird
Headlong
Helen Edmunson
Kneehigh
Kwame Kwei-Armah
MAYK
Melly Still
Royal Lyceum Theatre Edinburgh
Sacconi Quartet
Sally Cookson
Toby Jones
Tristan Sturrock
Ujima Radio
Vicki Mortimer
Wise Children
Bristol Old Vic is a registered charity. Bristol Old Vic is Bristol Old Vic and Theatre Royal Trust Limited: a company limited by guarantee
CORRESPONDENCE ADDRESS: BRISTOL OLD VIC & THEATRE ROYAL TRUST LTD, KING STREET, BRISTOL BS1 4ED
Registered Office: Bristol Old Vic & Theatre Royal Trust Ltd, Narrow Quay House, Narrow Quay, Bristol BS1 4QA  Registered Company number 756007 Registered Charity number 228235 VAT number 752 786300
General contact information (phone numbers and email addresses) for each department can be found on the Contact page.